Based on a recommendation from cousins Jimmy and Heather, we bought this.....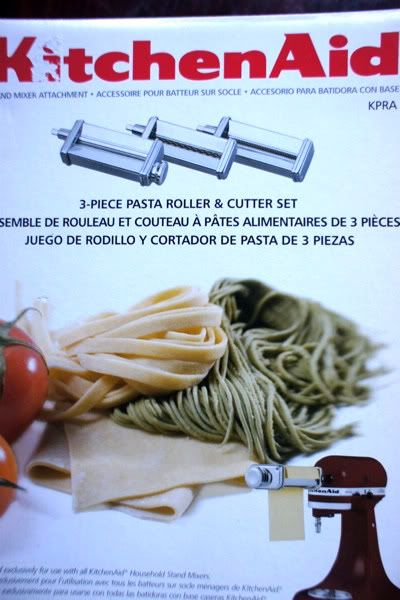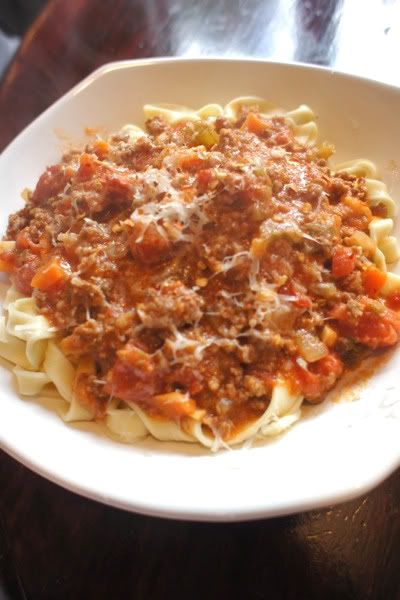 (portion size has been increased for photographic integrity...just kidding, we ate it all)
This couldn't have been any easier! And tasty! Wow..no reason to buy noodles in a box anymore.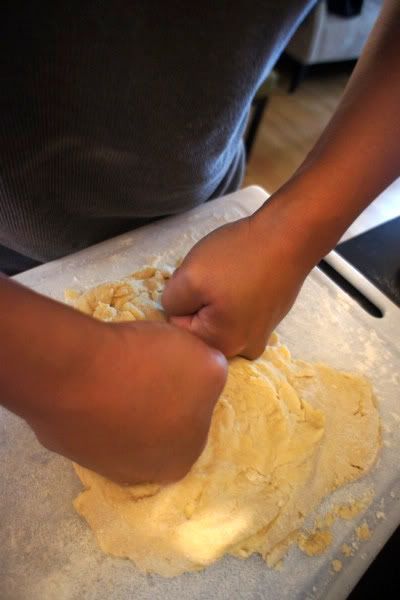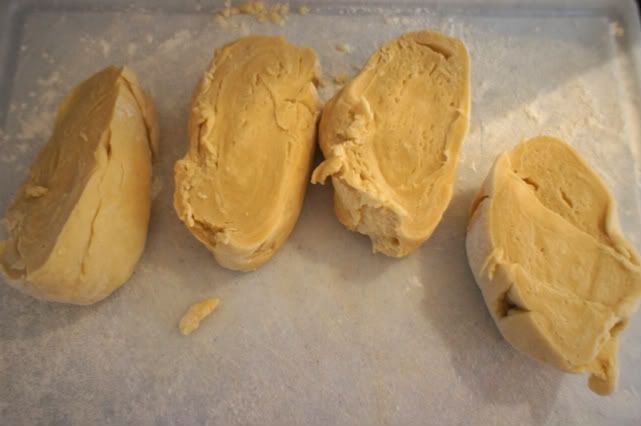 then through the machine, you get this.....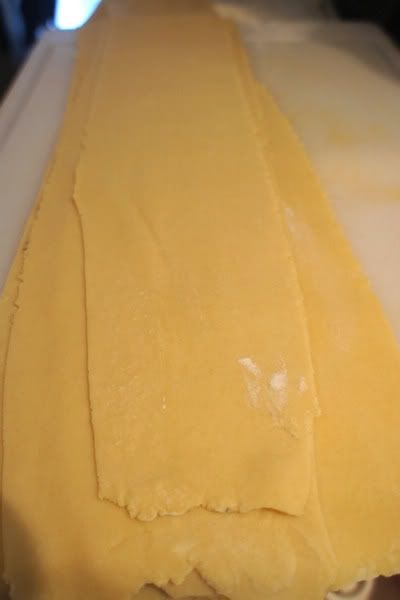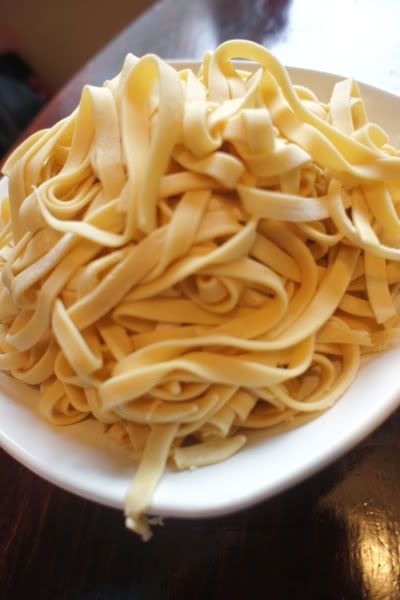 Boil for mere minutes and you've got dinner.
The Kitchenaid attachment was very user-friendly. Just follow the instructions..super easy
For the sauce I decided to use a Mario Batali recipe. The guy seems to know a thing or two about Italian recipes.
However, I had to draw the line.......
How does he wear those things?
I mean he hangs out with Gwyneth Paltrow
who runs around with Jay-Z and Beyonce...
pretty sure you're not going to see Jay-Z wearing neon green crocs...
Pasta sauce though? I trust him.
I did cut the recipe down. This made plenty of sauce for dinner and leftovers.
Throw in your veggies. Fancy people call this a mirepoix.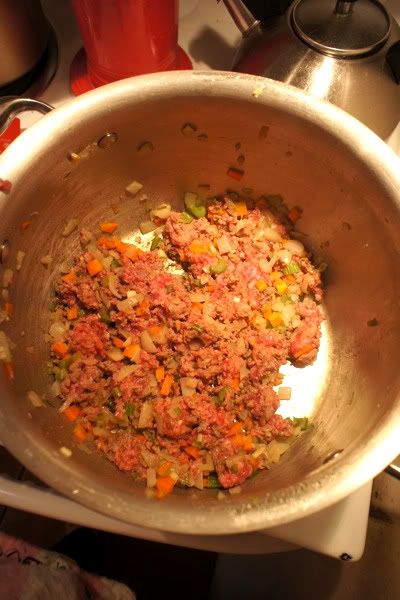 add your meat, I used ground pork and beef.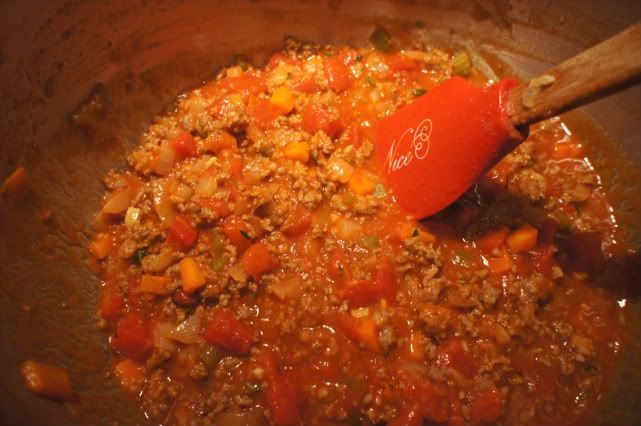 add your tomatoes and liquids and then basically let it cook for at least an hour.
This dish was so good, I was so happy...
you might have been able to convince me to buy Crocs!
I adapted this recipe to make just enough. I'll list all my measurements and trust me...this is a lot of sauce..
adapted from Mario Batali
1 medium onion, finely chopped
2 celery hearts, finely chopped
2 carrots, finely chopped
1 6 ounce can tomato paste ( I only used 1/2 the can)
14 ounces diced tomatoes with juice
1/2 cup dry white wine (feel free to drink the rest of the bottle)
Thyme leaves..I used about a teaspoon
Heat oil in a saucepan. Add onions, celery, carrots, garlic and saute until softened.
Add the pork and beef and cook until no longer pink
Add the tomato paste and combine, let it warm up and mix in.
Next add wine, water, canned tomatoes and thyme. Cover and let simmer. The sauce will thicken and then reduce. I did this for about an hour.
Right before serving add the cream and salt and pepper to taste.
Wear crocs if you like...no judgment.
Toss noodles with sauce, garnish with freshly grated parmesan cheese and EAT!
Another thing that I really liked about this is it was something fun for Darling Hubby and I to do together in the kitchen. We cook most of our meals together, but this was especially fun. Rolling out the dough, then making the noodles...really just fun to work together.
We are looking forward to making even more pasta creations.
If you have a Kitchenaid mixer, you should consider getting this pasta attachment.