We've had some exciting things happen to the women in my book club in recent months.
I was married in February, Izzy is expecting a little baby boy in June, and Darcy is our bride-to-be for June! For our recent meeting, we decided to surprise the future Mrs. Webb with a little bridal shower. Right away I knew I wanted to make a white cake to resemble a little wedding cake. I bought a 6 inch and 4 inch cake pan so I could make a layer cake.
Did I mention I LOVE wedding cake? Like, I'll eat two pieces and I don't care who knows about it. Don't judge me..just share your cake with me.
I figured this little cake would be perfect for our impromptu shower.
When researching recipes, I decided I wanted to find a recipe that called for this:
Yes, cake flour. I've never used it before and I love new baking "gadgets"
The flour was very fine and reminded me of powdered sugar.
Another exciting new thing.....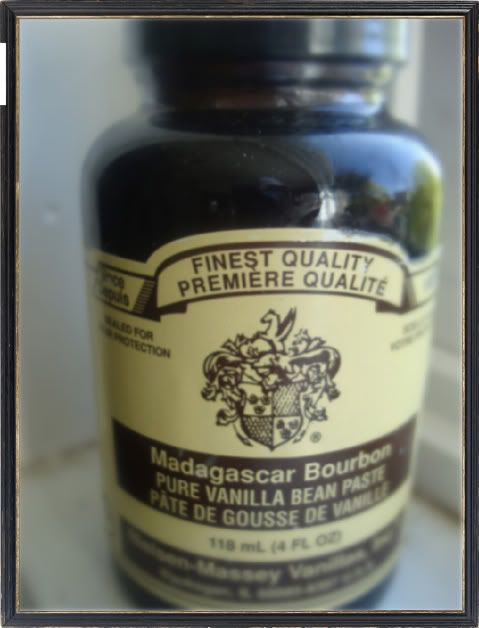 I've read about this online and really wanted to try it. It's a substitution for an actual vanilla bean pod. It still adds the little vanilla bean flecks to your baking.
Yep, right there mixed with butter! Vanilla bean pods add a lot of flavor to baking. However, they can be quite expensive. You only need about a tablespoon of vanilla bean paste to equal one vanilla bean pod. You can find this at specialty cooking stores ( I got mine at Williams Sonoma), or of course, everyone's best friend, the Internet. When you pour it in your batter, it smells so delicious and fragrant. I'm excited I bought it and can't wait to use it again. I'm thinking vanilla bean macarons.......
I've baked many things, but never a white cake from scratch. I don't know that I'll do it again.
Maybe even try yellow, but this white cake, I should have made from a box!
The recipe was easy to follow. The cakes definitely didn't rise as much as I would hope. I like a nice fluffy cake, this was a flat dense cake. I used my usual buttercream, knowing that the frosting was one thing I could do right.
1 vanilla bean pod, or use vanilla bean paste!
1 cup unsalted, softened buter 2 cups sugar
1 extra tablespoon vanilla extract
Preheat oven to 350 and prepare your baking pans.
Combine flour, baking powder, and salt in a bowl and set to the side. Using a mixer, combine butter and vanilla bean. Beat until the butter is light and creamy, about 3 minutes. Scrape the bow and beat for another minute.
Add the sugar, 1/4 cup at a time, mixing after each addition. Scrape the bowl before you begin adding more sugar. Add the eggs one at a time. Add vanilla extract to buttermilk. Add the dry ingredients alternately with the buttermilk. Mix until just incorporated. Pour cake batter into pans and drop on the counter a few times to release any air bubbles.
Baking time may vary on your pans. Since I used smaller pans, my cake baked in around 30 minutes. If you use a more traditional 8 or 9 inch pan, it will most likely bake for 45 minutes.
1 cup softened, unsalted butter
6 to 8 cups powdered sugar
In your mixer cream butter until smooth. with your mixer on low add 6 cups sugar, milk, and vanilla (I've never needed the full 8 cups) Mix until light and fluffy...like beaters to taste test.
For my small cake this was more than enough frosting.
Using a big spoon, eat the rest of the icing straight from the bowl
Save the rest of the icing for your next cake project.
Unfortunately, while driving this cake to our bookclub meeting, my frosting didn't set, so the top layer of my cake was sliding everywhere! On top of that, traffic was bad and I was forced to yell, scream, and cuss the whole way over there! It didn't look nearly as pretty when I arrived! Thank goodness for cameras....
I only wish the bride to be could have seen it like this! Instead of with the frosting sliding into the flowers! The cake had an interesting flavor. It wasn't overly sweet. It was very dense, and you could tell it had several eggs. It was okay, but not my favorite.
I hope Darcy enjoyed it. I haven't given up on making cakes, but this cake.....it didn't taste as good as it looked! It's frustrating when you are putting a lot of effort into something and it just doesn't turn out like you hoped. Don't worry...I still ate a big slice. Plus I brought cookies as a back-up....recipe coming soon!